NOW, YOU CAN WORK SIDE-BY-SIDE WITH THE RICE LOVE GIVING TEAM! PLUS, SEE INDIA!
AMAZING
RICE GIVING INDIA

ADVENTURE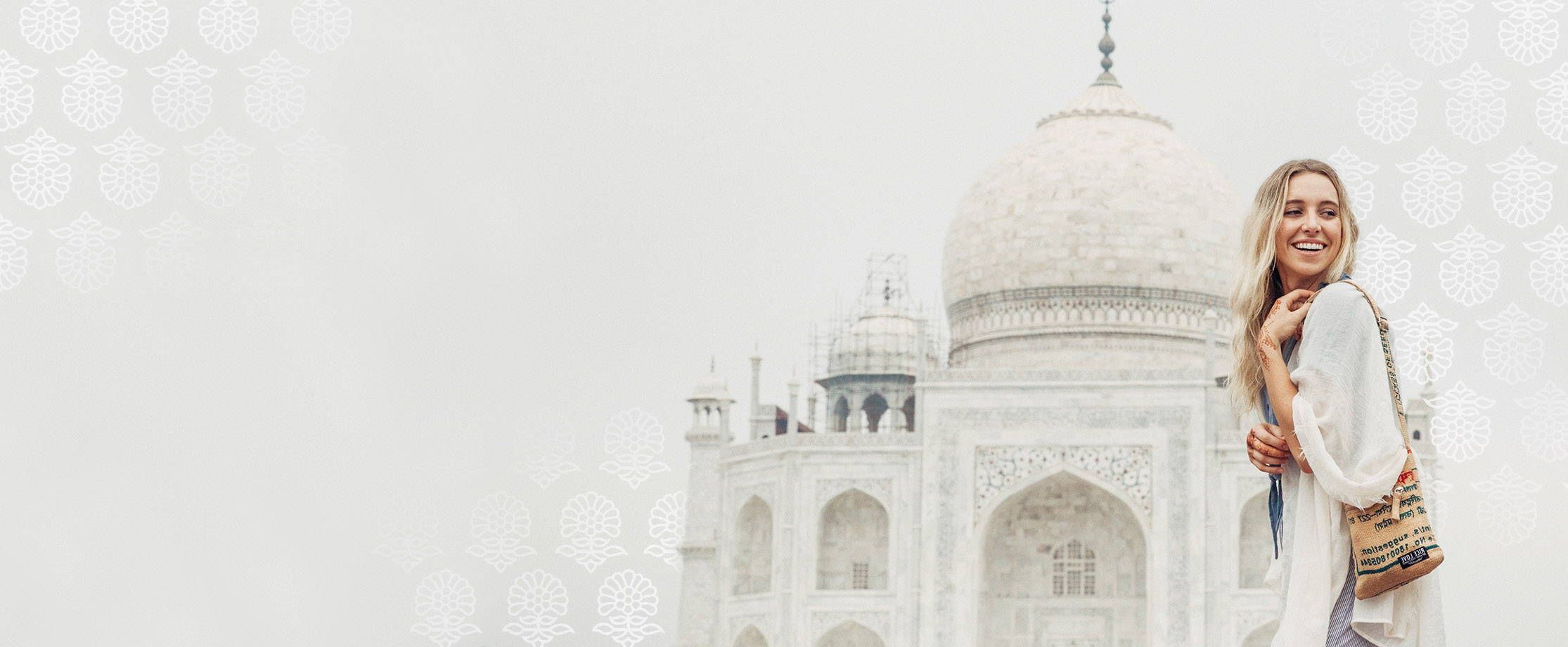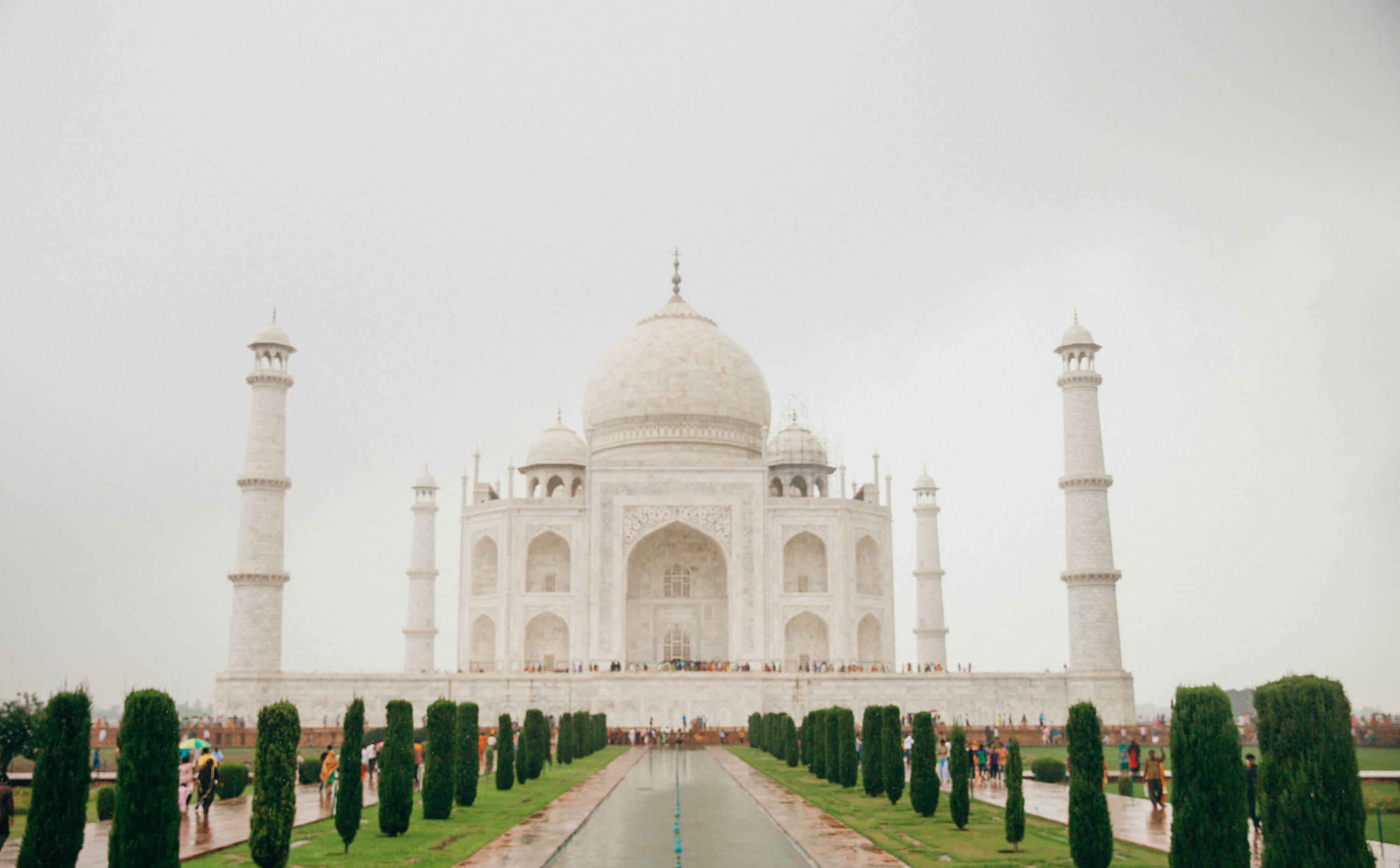 NOW, YOU CAN MAKE AN IMPACT AS OUR GUEST WORKING SIDE-BY-SIDE WITH THE RICE LOVE GIVING TEAM! PLUS, SEE INDIA!

Travel the world, Give Back!
Here are the dates for 2024:
Now, you can make an impact as a volunteer working side-by-side with the Rice Love Giving Team!
You will begin your rice giving experience at 5pm the evening before you drive out to a village. You will have a brief orientation on the amazing opportunity ahead of you provided by Rice Love's Indian co-founder, Coney Pulla. The next morning, you will make a 3-hour drive out to a peaceful village, leaving the hustle of Hyderabad behind. Shortly you arrive in the village, you will walk door-to-door meeting humble families that live on very few dollars per day. Your guide will interview these families and interpret the local language so that you can write down their responses. The following day, you will help take photos of the families and distribute rice to them. You'll be back in Hyderabad by 5pm. Transportation, accommodations, and meals are all included. You should wear closed toed shoes and comfortable clothes. This will be an experience that you will never forget. Read this first-hand experience.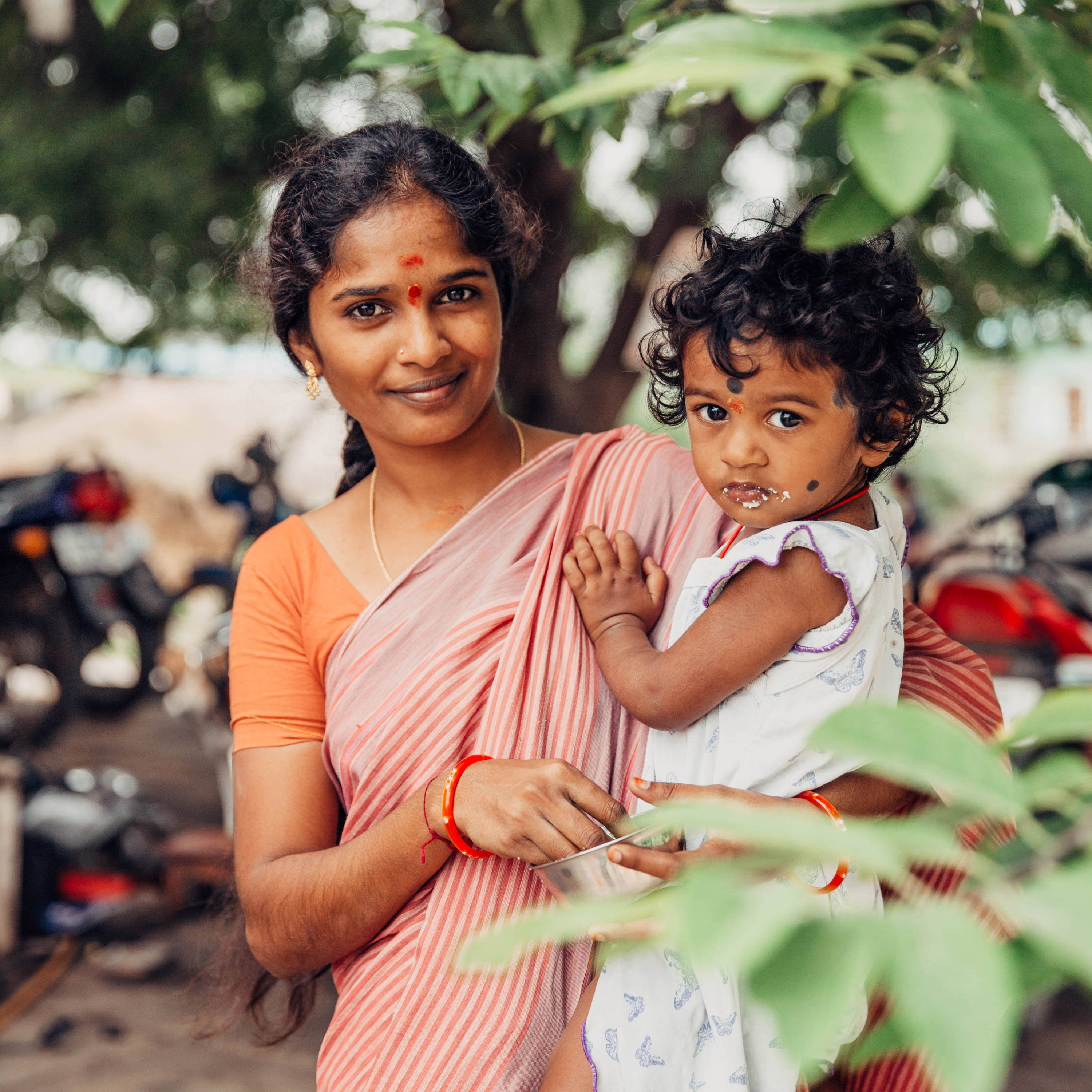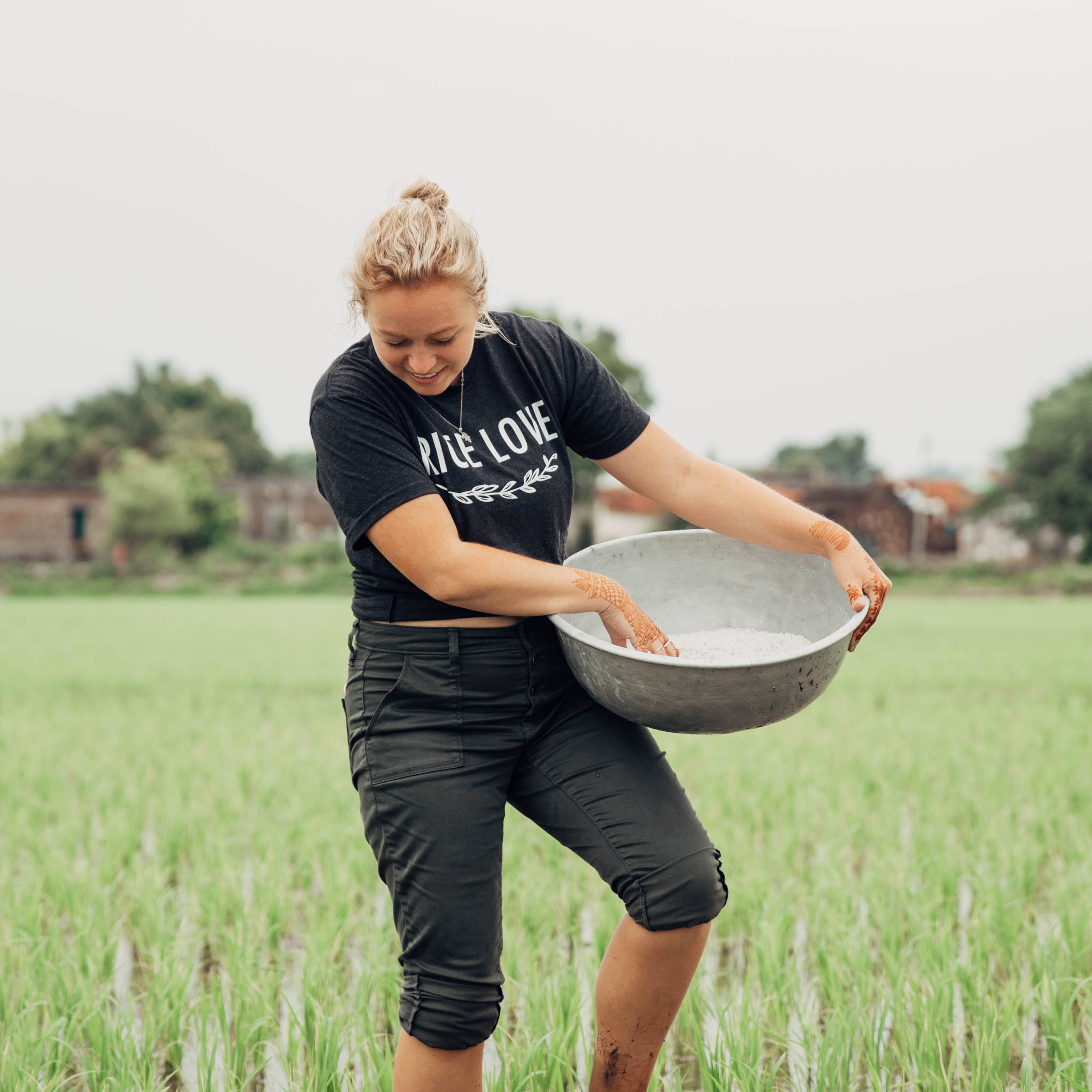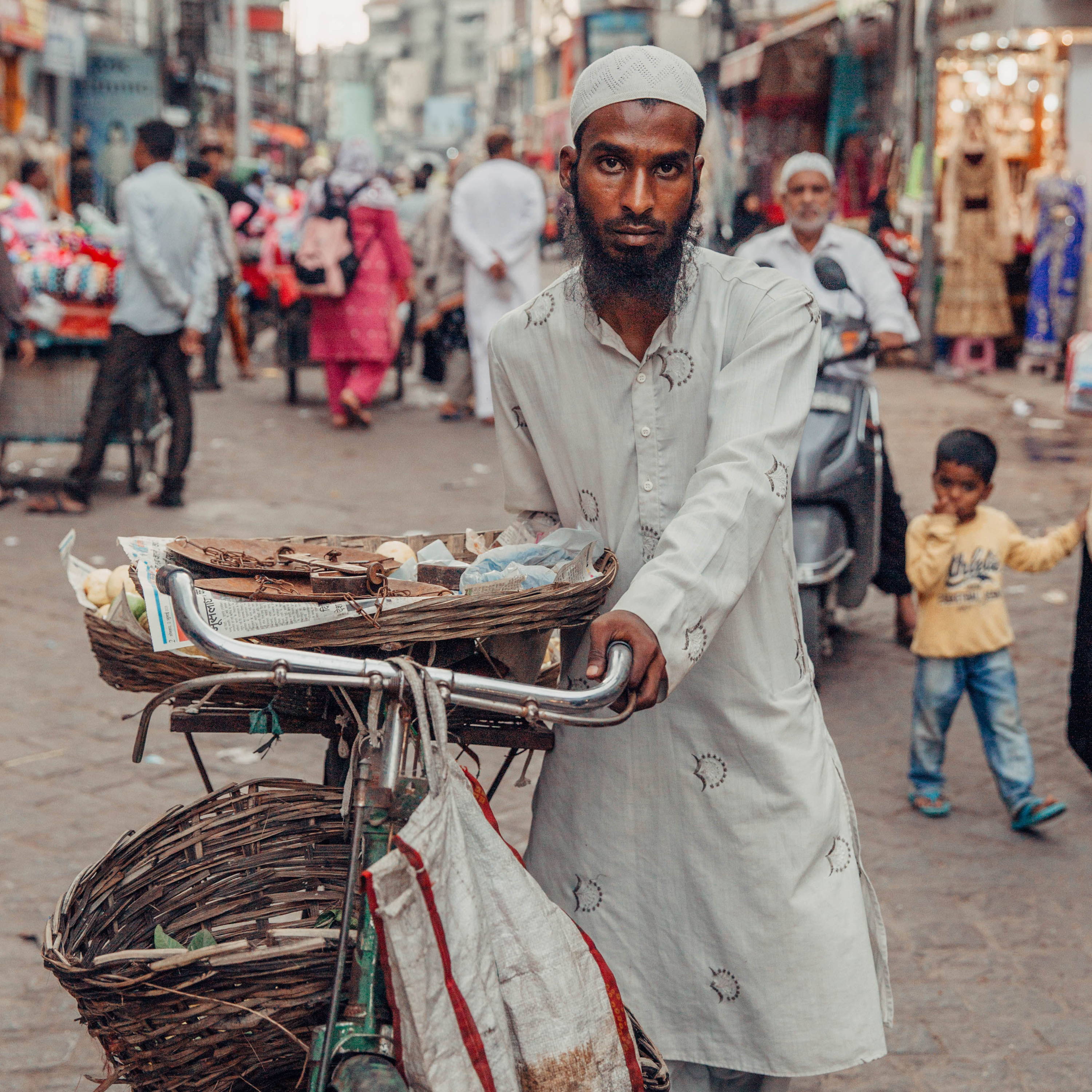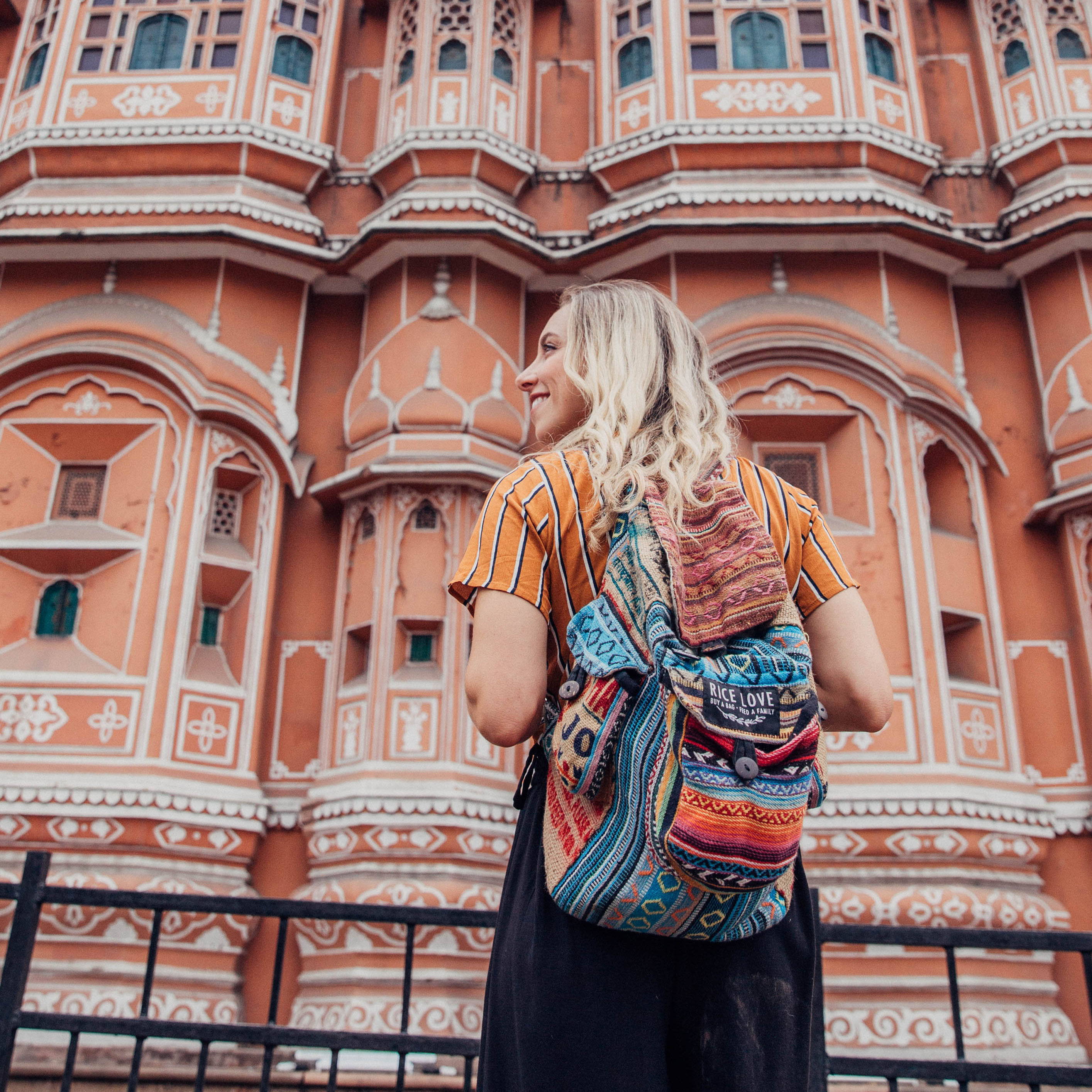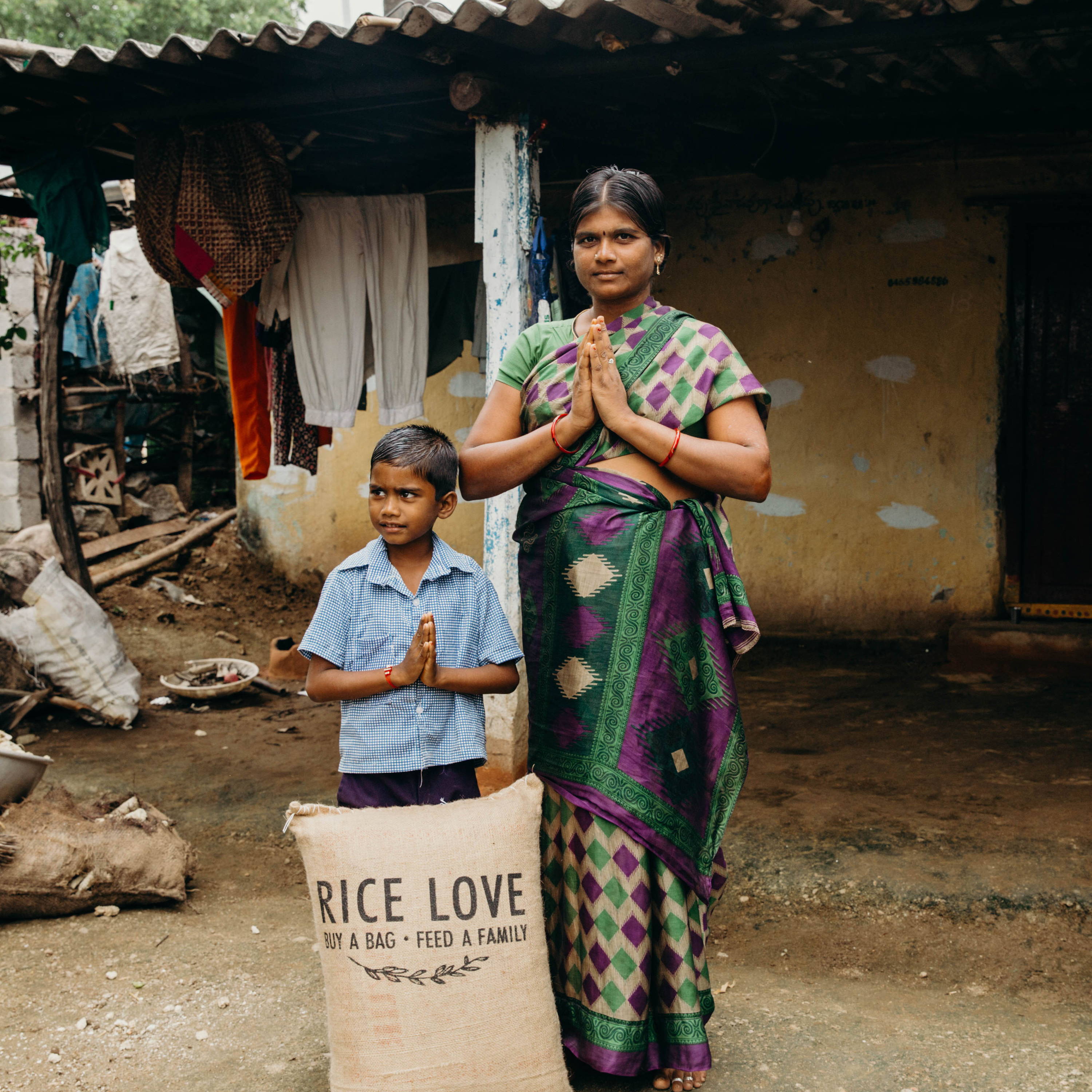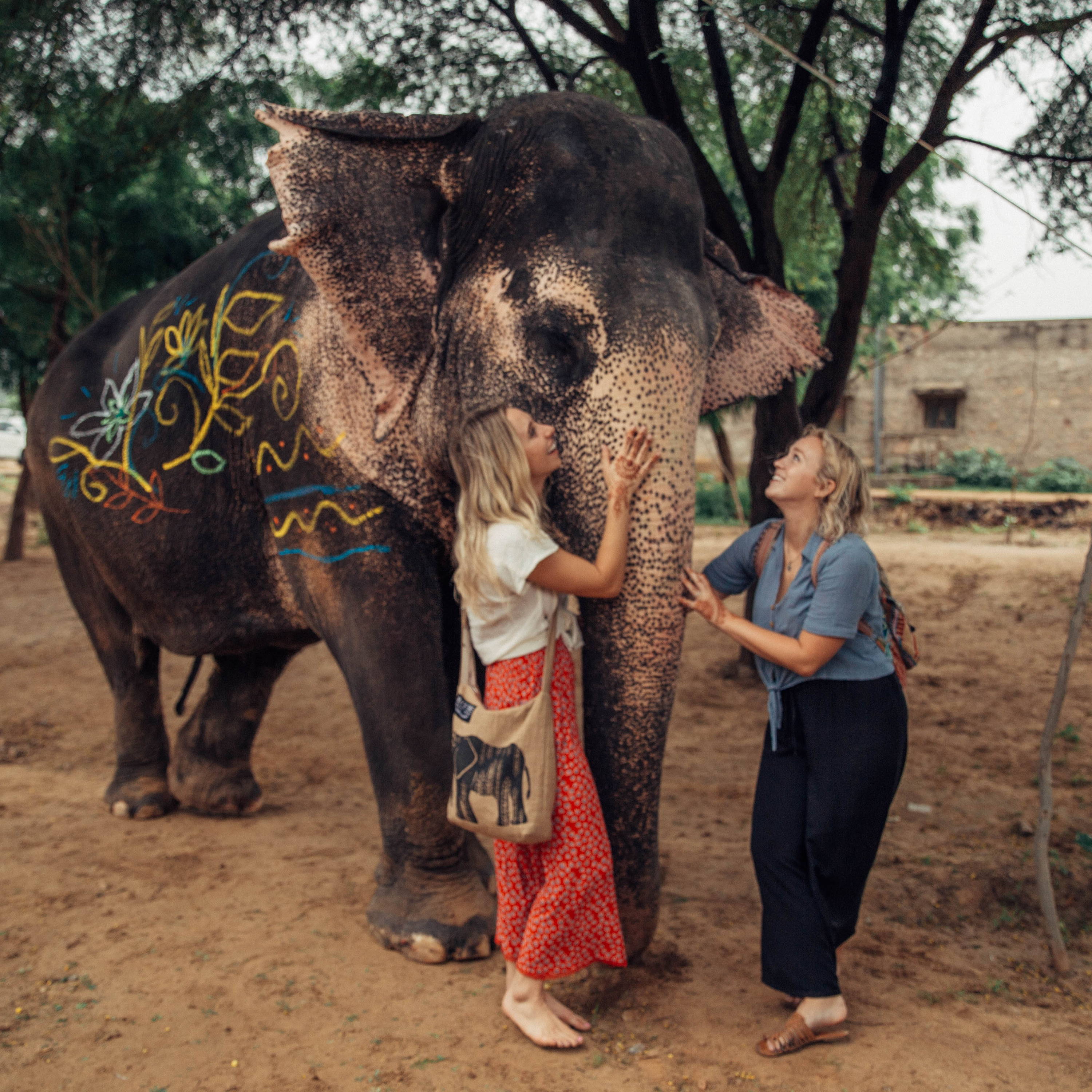 2 day rice giving ITINERARY
DAY 2 - RICE GIVING
6:30AM Breakfast

7:30AM Drive to village (30 min)

8:00AM Giving (4hr)

12:00PM Say goodbye

1:00PM Lunch in rice fields

Rice farming experience (1.5 hr)

2:30PM Drive back to Hyderabad (2.5 hr)

5:00PM Drop-off hotel or airport

DAY 1 - SURVEYING FAMILIES IN NEED
6:30AM Breakfast

7:30AM Drive to the village (3 hr)

10:30AM Introductions to hosts and giving team

11:00AM Surveying (2 hr)

1:00PM Lunch (1 hr)

2:00PM Surveying families (2 hr)

4:00PM Drive to bungalow (30 min) and check-in

6:00PM Dinner

8:00PM Sleep

6 day rice giving PLUS GOLDEN TRIANGLE TOUR ITINERARY
2 DAYS giving trip + 4 DAYS Golden Triangle tour
Day 3: Delhi
As you arrive at the Delhi Airport, our tour representative would greet and assist you to the pre-booked hotel. Check in to the hotel. Delhi is an amazing representation of the contemporary India where the past glory has been mixed perfectly. The capital city is an amazing treasury of several cultures of the India that can be seen everyday life of the city. After relaxing for a while, get ready for a city tour. The first visit of the day is to Red Fort, popularly known as Lal Quila (closed on Monday). The foundation of this colossal structure was laid down by Mughal Emperor Shah Jahan and the construction of the fort took 9 years. Made in red sandstone, it has 2 main massive gates. It is a great example of Mughal opulence. Next you visit Jama Masjid, around 500 m away from Red Fort. The biggest mosque of India, it was commissioned by Shah Jahan in the 16th century. This stunning white marble and sandstone structure can accommodate about 25,000 worshippers at a time and has relics written on its gates.
Qutab minar , Humayuns tomb, Later on, enjoy a drive past the India Gate and the Rashtrapati Bhavan (President House). Stay overnight in Delhi.
Day 4: Delhi
Have an early breakfast and after which, leave for Agra via road (4 hours journey). Enroute, you would be making a halt to explore one of the finest creations of the Mughals; Sikandra. Named as Sikandar, it is actually the mausoleum of the Great Mughal ruler, Akbar. The design of this fascinating structure boasts of a perfect blending of Islamic, Jain, Buddhist, Christian and Hindu themes. After this, come back on your course to Agra. Upon your arrival at Agra, check in to a pre-booked hotel. Rest for a while following which you would be taken on a sightseeing tour of the historic Agra city. First in the list would be the wonder of the world, the beautiful Taj Mahal. This legendary white marble structure was built by another great Mughal ruler, Shah Jahan in commemoration of his love for his wife, Mumtaz Mahal. Every day, the Taj receives a huge influx of tourists from all over the globe. In the latter half of our sightseeing trip, guests would be admiring the majestic Agra Fort and Itmad-ud-Daula's tomb. Both of these structures hold great significance for the city's heritage. Evenings are meant for some local shopping. Feel free to explore the whereabouts of the local market, buying souvenirs and handicrafts. Post that return to the hotel for dinner and overnight stay.

Day 5: Agra-Jaipur

Begin your road journey to Jaipur, early morning. En-route, halt at the World Heritage Site of Fatehpur Sikri, sandstone city that was laid down by Mughal Emperor Akbar. It has some of the most amazing structures that are worth-visiting. Explore the huge Jama Masjid, Buland Darwaza- the largest gateway in the world, the historical Jodha Bai Palace, Birbal Bhavan, Panch Mahal etc. Thereafter, continue your journey to the capital city of Rajasthan, Jaipur. On arrival, check -into a hotel.
Day 6: Jaipur – Delhi DEPARTURE

Post breakfast, guests would be taken to the visit of the splendid Amer Fort. The fort is the principal tourist attraction of Jaipur and is a UNESCO world heritage site. Built of red sandstone and marble, the fort flaunts a wonderful blend of Hindu and Rajput style of architecture.
As the fort resides on a hill, guests would be given a royal elephant ride to the entrance of the fort. Later take sightseeing tour including the magnificent City Palace fringed by massive courtyards, verdant gardens and other wonderful monuments, the world heritage site Jantar Mantar Observatory and the splendid Nawab Sahab Ki Haveli. In the evening, indulge in shopping at the vibrant local bazaars. Later drive back to Delhi and drop to the airport for onward journey.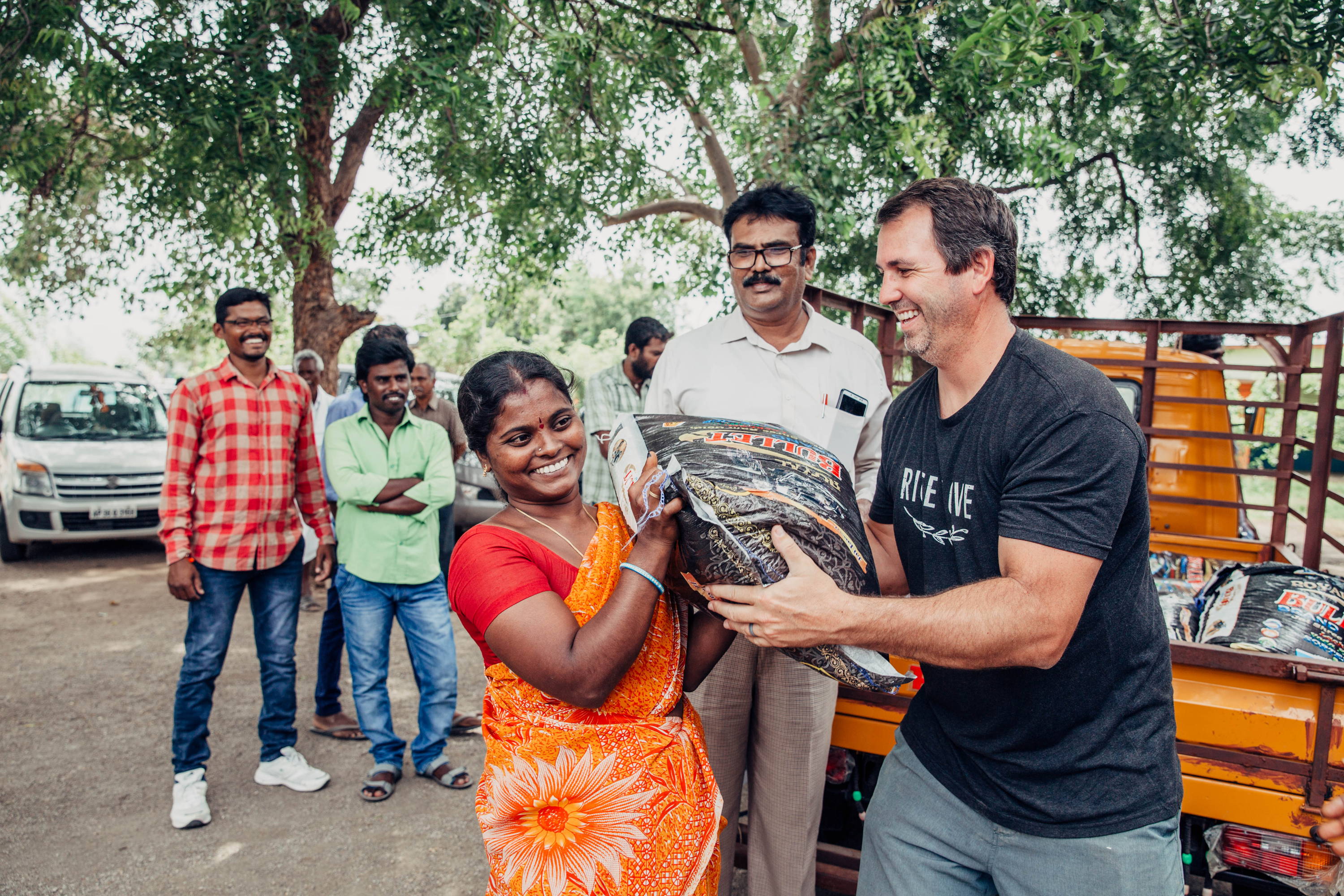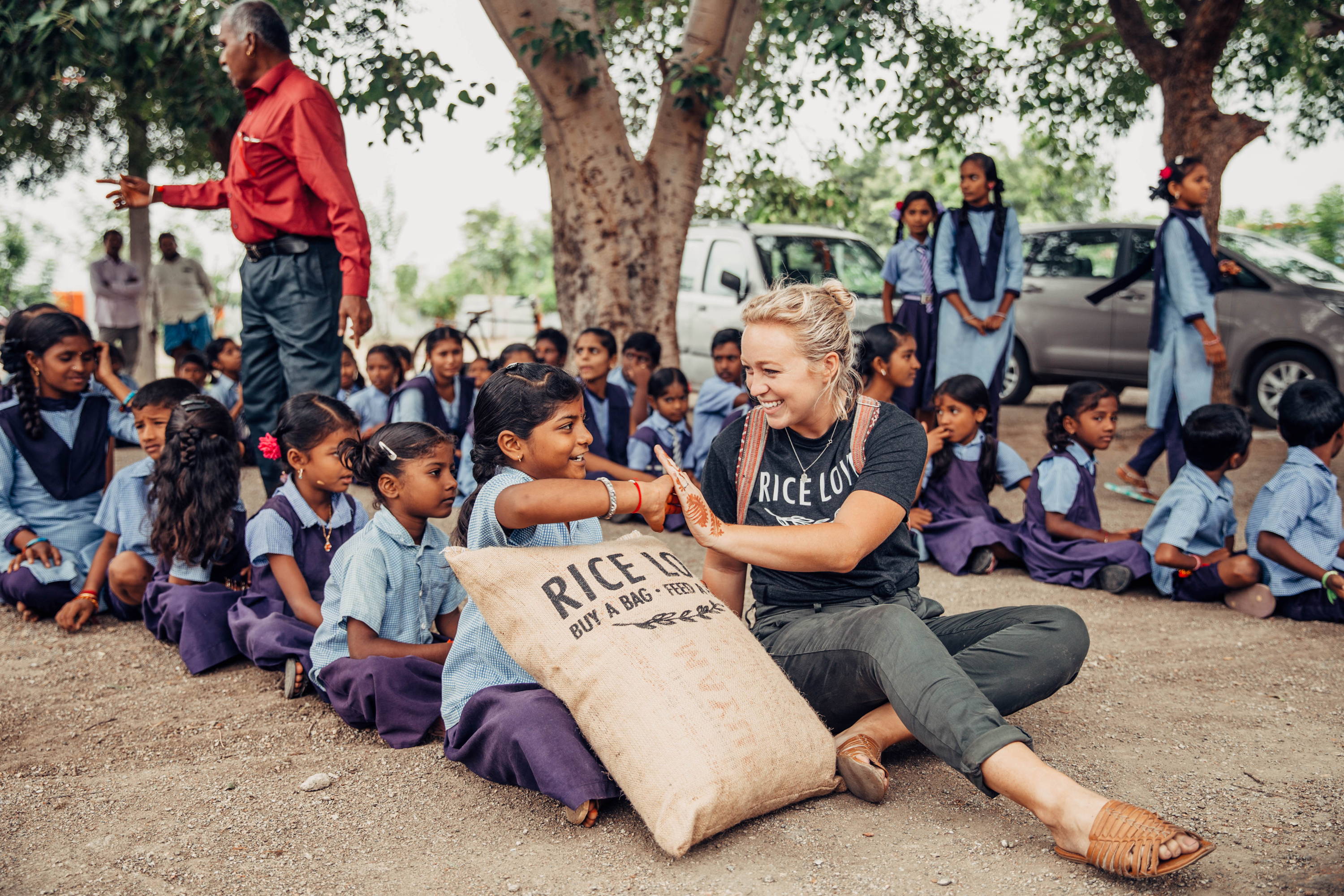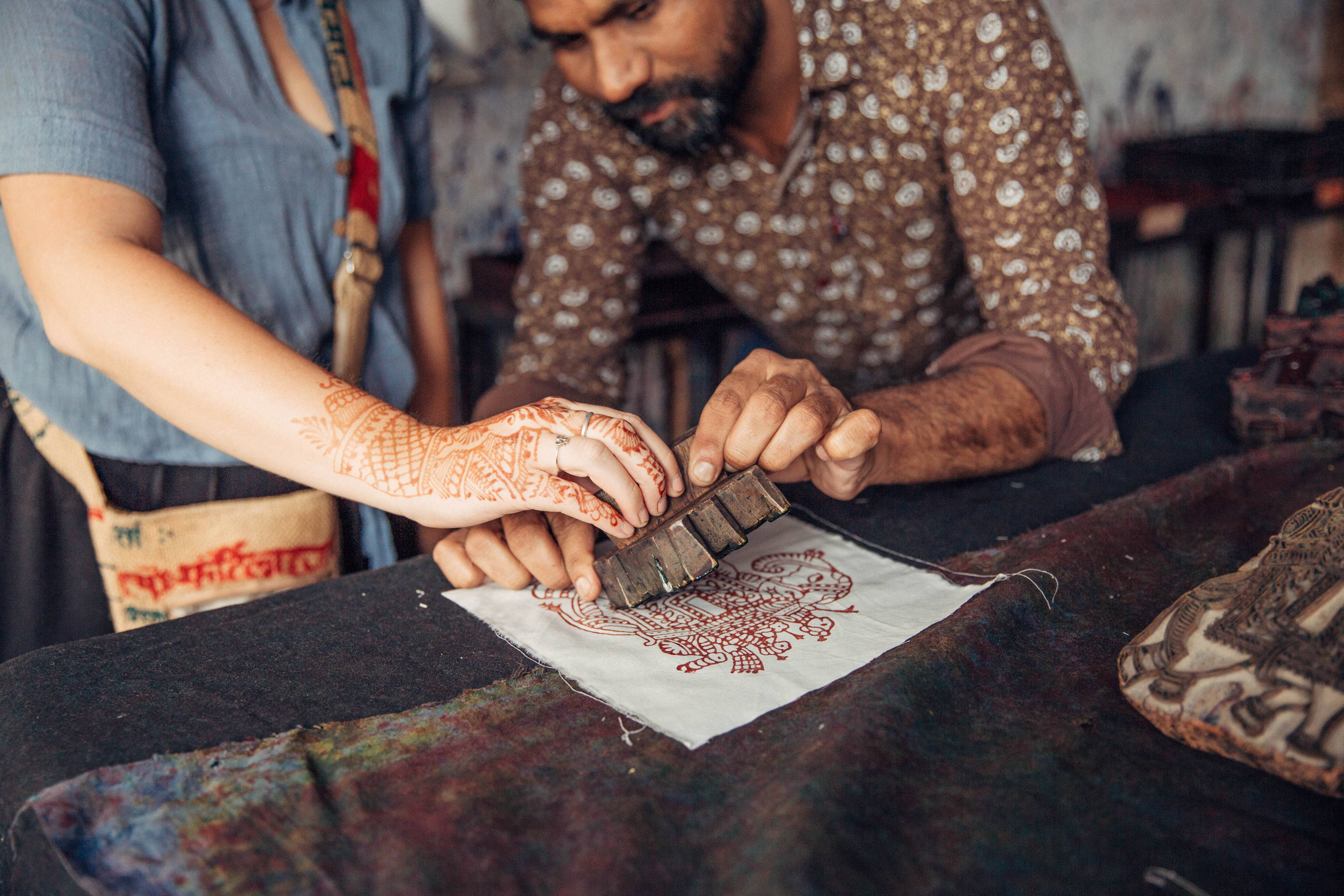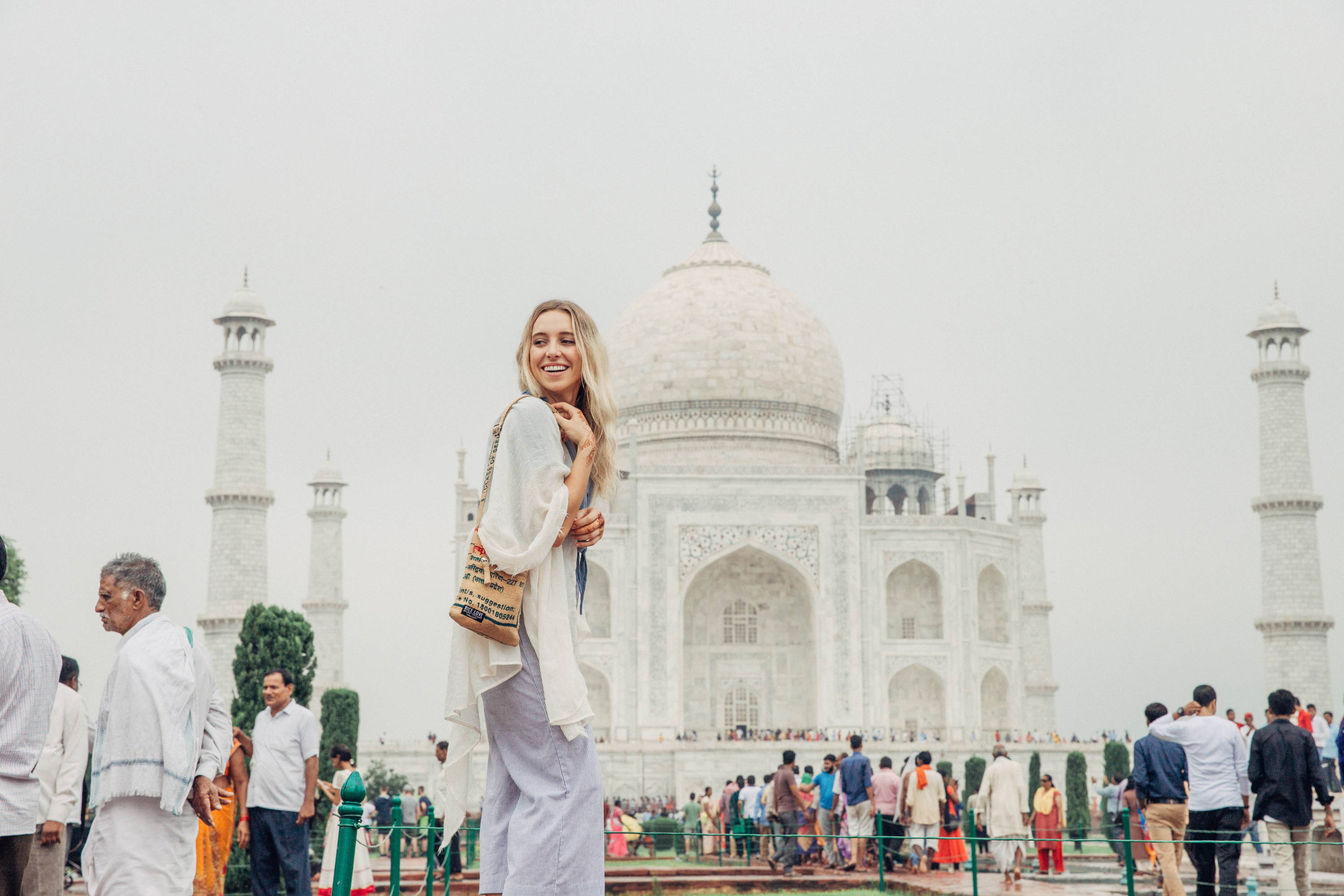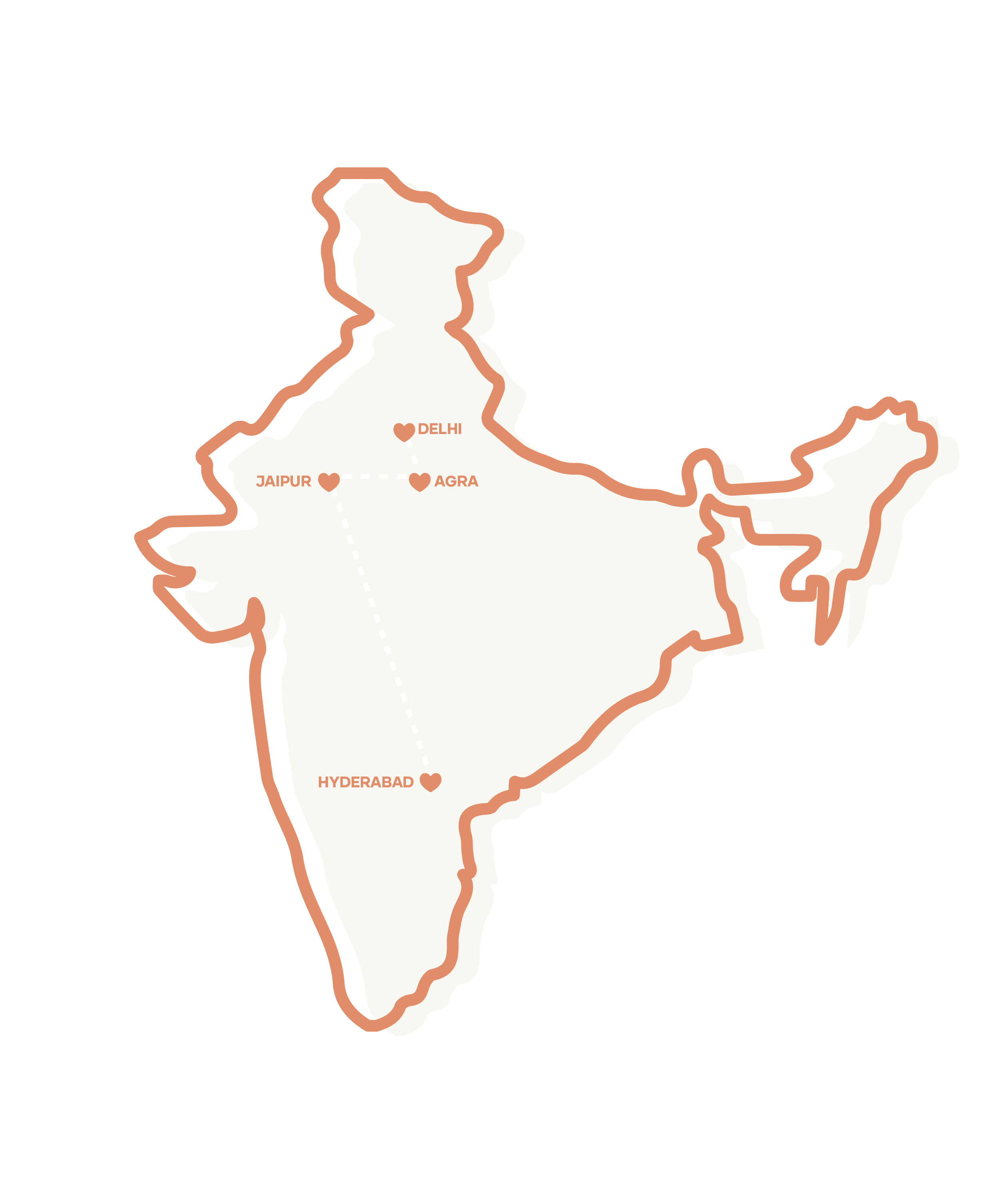 The rice you will be helping to give

breakfasts, lunches, dinners

Snacks and drinks throughout the day

The rice you will be helping to give

1 RL Volunteer Shirt + 1 RL Cap

All air conditioned transportation from arrival at HYD International Airport to departure at Delhi International Airport (includes vans and airfare within India).
What costs are NOT included?

Elephant sanctuary - Touch, hug, feed, wash & feel them - $75 per person
EMAIL CONEY@RICELOVE.ORG FOR INQUIRIES