For every Rice Love sale, we will give microloans to farmers and small business owners in India (in addition to delivering 12 meals families in India).
For every Taaluma sale, they will donate 12 meals to families in India (in addition to funding their normal microloans).
Moral of the story: one purchase supports two missions.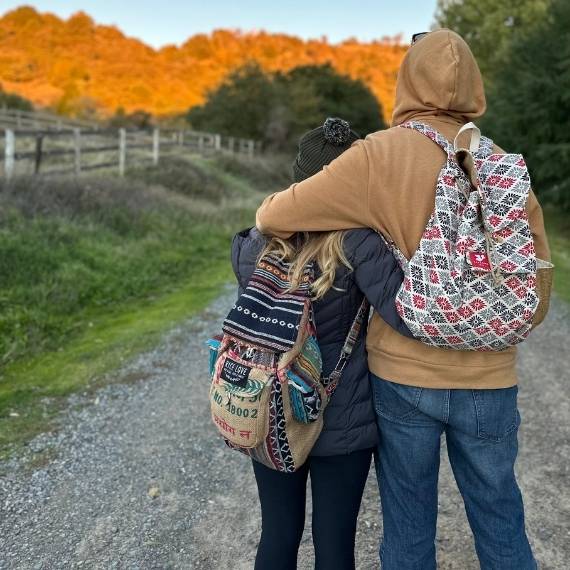 Taaluma Totes connects this world's awesome cultures, awesome people, and awesome fabrics together - one tote at a time. They appeared on Shark Tank and have over 2,400 five-star reviews. Even better, their products help global communities in need reduce hunger, eliminate poverty, and ensure education and sustainability.
Taaluma Totes sells colorful, unique, beautiful backpacks. Every tote is connected to a country, meaning it is made with a local fabric from that country and supports people in that county.
For example the Vietnam tote is made with traditional fabric from a mom-and-pop shop in Vietnam and gives back to people living in Vietnam.
For every item they sell, they give a microloan to a farmer or a small business owner living in the tote's country. A microloan is an interest-free loan given to someone who doesn't have access to traditional funding. All recipients are thoroughly vetted farmers or small business owners dedicated to improving their local communities. When the loan is paid back, the money is used to buy more fabric from that country, thus starting the cycle all over again. When you carry Taaluma, you carry a country.