For every item we make, we hand-deliver 1 kilo of rice to a family in need.
75,800
kilos delivered so far!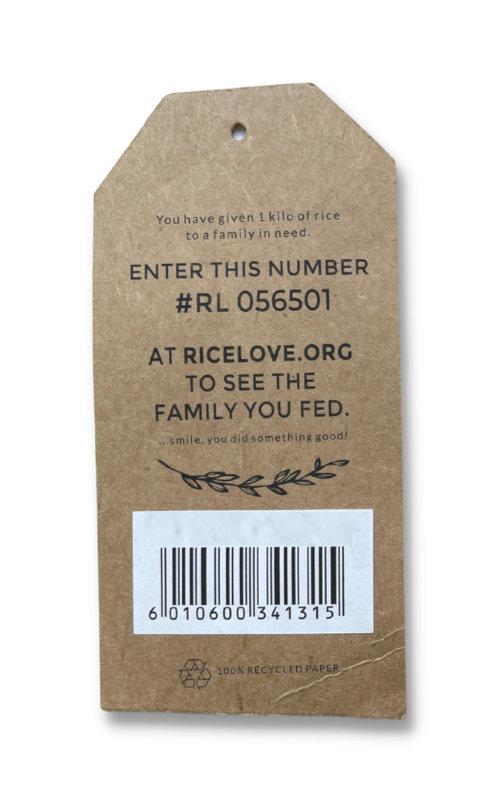 See The Family you helped!

Every item we produce comes with a hang tag with a unique number on it. You can use that number to look up the family you fed! Make sure to include #RL with your number (example: #RL063751).